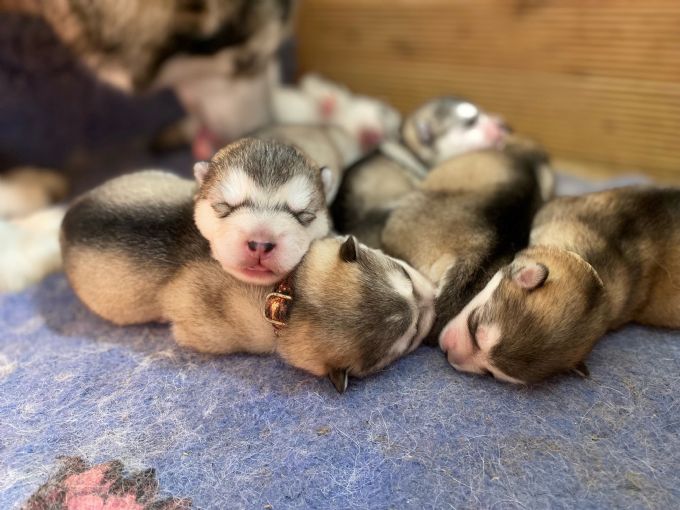 Welcome to Talakarli
Alaskan Malamutes
The home of Queenslands first
Alaskan Malamute Supreme Champion
"Sup Ch Darksky Livin The Dream"
A Litter has arrived March 2023 to Storm and Stella
https://webs.dogs.net.au/talinimalamutes/uploads/documents/Puppy-questionaire-original.docx
You may ask yourself "Talakarli", what does that mean?
In inuit it is two words put together that form my picture of the Alaskan Malamute.
"Tala" means Wolf, and "Karli" means covered in Snow. So together it means Wolf covered in snow.
We were introduced to this wonderful breed 8 years ago and have not looked back. As most people will say when you have a malamute you can not just stop at 1, well we are now up to 5. Our pack consists of Evie, Mate and Chimay. We actively show most weekends at Durack in Brisbane and all of our stock are from highly reputable kennels being Darksky, Chekody and Atupaka. We don't breed often, only when looking to increase the show team.
Contact Details
Karen Hilan
Veradilla, QLD, Australia
Phone : 0432 029 169
Email :
[email protected]
100133 Visitors